Welcome, FEI Canada Conference 2017 attendees!
Is your organization's print infrastructure protected from security threats?
You may qualify for a free network printer security assessment that will produce a report that identifies whether your firm is vulnerable. This assessment will arm you with the knowledge to determine if your organization is at risk and what to do next.
Our objective is to provide you with a print infrastructure security plan to help your organization close off any vulnerabilities, and automate the management of security profiles, remediation, real-time notifications and reporting. We need about 1 hour of an IT person's time to run the assessment so we can get started on helping to ensure that you are secure.
Your free print infrastructure security assessment includes:
A network scan of a sample of print devices, performed by one of our qualified systems engineers;
A report with a list of the vulnerabilities found during the scan;
We provide recommendations on how to secure the environment and deliver a list of recommended tools and systems to help lock down the environment for the future;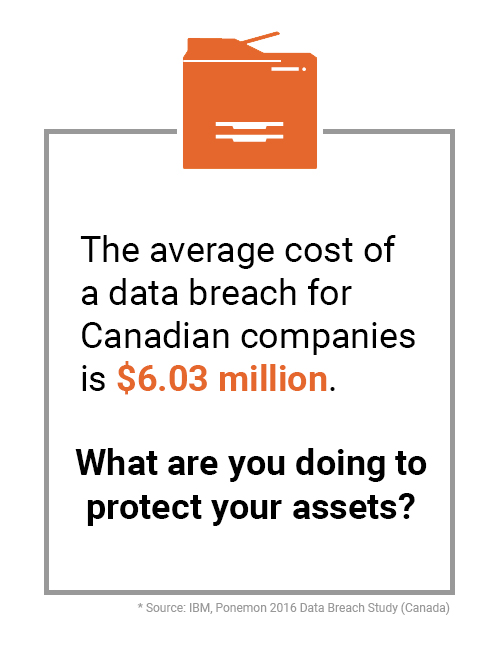 [gravityform id="18″ title="false" description="false"]
SmartPrint's Security Expertise
We provide solutions to enable your firm to automate print infrastructure security protocols and reporting for you to differentiate your services and share with your clients and prospects.
SmartPrint provides a simple, all-in-monthly fee to provide a security solution, equipment, Managed Print Services, and scanning software. This is the future of how you need to work to ensure your environment is secure so that your clients can trust you with important information.