SmartPrint has the knowledge and experience required to help manufacturing businesses reduce office and production printing costs, while improve efficiency across the organization. Printing is an integral part of business processes for manufacturing organizations – from product order through to the production floor ending with shipping and delivery of finished goods.
The manufacturing industry is continually looking for ways to save cost and improve efficiency and there are many business processes in multiple departments that typically have room for improvement.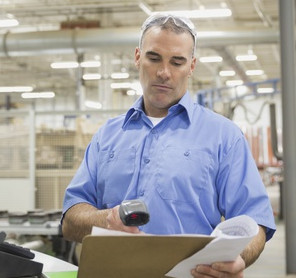 There are many printing and imaging software solutions that can improve a manufacturing company's printing and imaging processes including:
secure print release,
scanning and routing workflow software,
integration to automate the flow of documents into ERP and reporting systems
file compression and many more.
Partnering with independent experts in managed print services with experience in helping manufacturing firms can significantly improve up-time, workflow efficiency, document security and cost reduction.
As MPS experts, we have vast experience providing continuous improvement for manufacturing organizations across Canada through managed print services.
Manufacturing Industry Challenges
High colour print volume for QA/Production (SOP's, Manuals)
Use of paper storage companies with high cost to send and retrieve
Paper intensive distribution and delivery of finished goods including proof of delivery documentation
Manual and labor intensive cross-referencing proof of delivery documentation with ERP system
Pre-printed forms expense, storage and management
Too much printing equipment in production and office locations resulting in high costs
High volume of faxes for orders
Customer service manual process for incorrect orders
AP/AR processes – print bills and then reference them in ERP
Areas of Opportunity for Manufacturers
User authentication for secure and efficient workflow
Balanced deployment of imaging and printing technology
Consolidation of vendors for printing and imaging cost reduction and simplifying administrative processes
Understanding of printing by application to see what people are printing and improve workflow
Fax Over IP to help reduce print costs and print device reliance.
Implement scanning with use of simple capture & routing tools
Document control opportunities including conversion, compression and profiling improving retrieval of digital files
Contact SmartPrint to discuss how our MPS solutions and content management workflow can dramatically improve your firm's efficiency driving competitive advantage in the manufacturing industry.
Complete the form below for your no obligation print assessment to see how managed print services for manufacturing organizations might improve your print environment.