At SmartPrint, we get it. We understand that in the legal industry, IT's internal customers (lawyers, clerks and assistants) are extremely demanding. They do not have time to wait for anything because failure for the law firm's client is not an option. In the legal environment, it's crucial to provide high uptime with an efficient platform of printing and imaging equipment and integrated software.
There are many complex tools including scanning, routing, file compression, integration to DM, fax over IP, cost recovery and many more. However, if they are not implemented correctly to provide users with simple effective workflows, the users will go back to their manual processes and lose efficiency.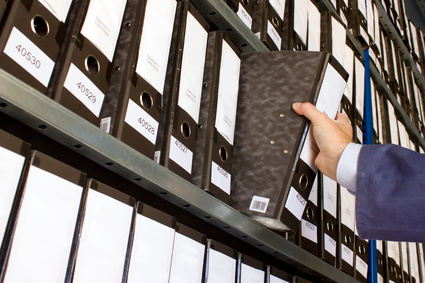 We are experts at getting it right for the user. We know that we need to give the limited tech-savvy user what they need to simply get the job done while also leveraging those same platforms to provide the more tech-savvy user with the workflows and processes that take them to an even higher level of efficiency.
As MPS experts, we have vast experience across many industries, particularly managed print services for law firms. We understand the legal industry's challenges and opportunities to improve their print environments.
Legal Industry Challenges
Making Legal Assistants more productive
Security
Collaborating internally and externally securely and efficiently
Reliance on off-site document storage
How to simplify scanning processes to make it easy and efficient for users
How to introduce convenience colour printing effectively while watching the budget
Increase in demand for OEM supplies to ensure that users aren't impacted by downtime or the inconvenience of failed re-manufactured toner cartridges
A need for the highest device uptime
Simplification in supplies and services management for IT Helpdesk and Users.
Personalized, flexible and simplified vendor relationships (Vendor Consolidation)
Decrease budget associated with document production and management (including off-site storage)
Areas of Opportunity for Law Firms
Streamlined user authentication for efficient, secure workflow of documents to the Document Management System
Simplified document conversion, compression and profiling
Balanced deployment of printing and imaging technology, bringing power and functionality closer to the desk top
Secure enterprise document sharing and delivery
Fax Over IP to help reduce print costs and print device reliance
Cost reduction
Significant time given back to internal IT and Operations teams by outsourcing all printing, scanning and related software integrations to one strategic MPS partner
Contact SmartPrint to discuss how our MPS solutions and content management workflow can dramatically improve your firm's efficiency driving competitive advantage in the legal vertical.
Complete the form below for your no obligation print assessment to see how managed print services for law firms might improve your print environment.