SmartPrint has been helping insurance firms across Canada reduce office printing costs and improve user efficiency for decades. The requirements for printing in the insurance industry can be complex. The IT and operations departments need to provide a simple and efficient print environment for users but also need to ensure the print environment is secure.
The insurance industry is continually looking to improve the processing time of documentation for clients to deliver a high level of customer service. Office printing downtime can potentially cause significant issues with client support. It is crucial to provide high uptime with efficient printing and imaging equipment and integrated software.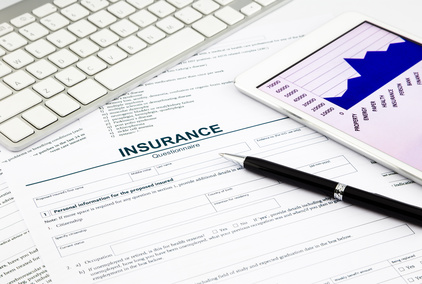 Partnering with independent experts in managed print services with the extensive knowledge-base of insurance industry printing and imaging environments is recommended to improve end user up-time, efficiency, document security and cost reduction.
There are many integrated printing and imaging software solutions that can improve insurance printing and imaging processes including:
secure print release,
scanning and routing workflow software,
file compression,
integration to automate the flow of documents into document management and reporting systems,
integrated fax over IP and many more.
We are experts at supporting insurance organizations' printing and imaging environments to ensure there is a balanced deployment that supports each department appropriately. We provide simple and secure printing solutions to support user efficiency and we also provide document control solutions to ensure the printing and imaging environment is locked down, secure and enabled with reporting for compliance audits.
As MPS experts, we have vast experience supporting continuous improvement for the insurance industry across Canada through managed print services.
Insurance Industry Challenges
Policy changes driven from industry regulation changes
Building agility into organizations and increase efficiencies to stay competitive
Mergers and acquisitions (M&A) activity
Cyber crime
Offsite and digital storage and retrieval of documents
Best practices for document workflow
Increased competition resulting in pricing pressure from clients
Easier for clients to switch providers so need to maintain high service levels and competitive advantage
Core system transformation
Areas of Opportunity for Insurance Companies
User authentication for efficient and secure print and imaging workflow
Implementation of a single print queue across the organization which simplifies IT support
Balanced deployment of technology to achieve cost reduction, efficiency and user satisfaction
Document conversion, compression and profiling which improves retrieval of digital files
Secure enterprise document sharing and delivery
Fax over IP to help reduce print costs and print device reliance
Vendor consolidation to support printing and imaging cost reduction and simplifies administrative processes
Contact SmartPrint to discuss how our MPS solutions and content management workflow can dramatically improve your firm's efficiency driving competitive advantage in the legal vertical.
Complete the form below for your no obligation print assessment to see how managed print services for law firms might improve your print environment.